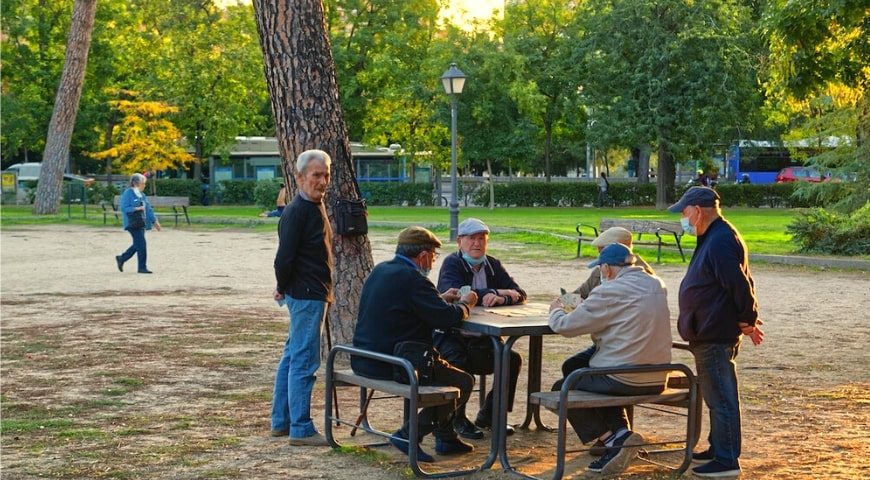 Social activities in senior living communities help foster meaningful connections and fulfilling lives. It keeps older adults mentally sharp, physically active, and emotionally strong. It is part of the reason senior living centers focus on social interaction and engagement. In this blog, we listed some of the top social activities in senior living communities below.
Engaging Social Activities in Senior Living Communities
Exercise Classes
Exercise classes are great venues to improve physical fitness and overall well-being. They are also perfect opportunities to enjoy group activities and meet other seniors. Together, they can perform physical activities like yoga, tai chi, and water aerobics. It can reduce the risk of various health conditions while being a social experience.
Game Nights
Game nights in senior communities are not limited to bingo, card games, and puzzles. With innovative technologies, older adults can now enjoy interactive console games like Nintendo's Wii. Participants can play with or against each other, another great opportunity for socialization and friendly competition.
Pet Therapy or Pet Ownership
Pets are adorable human companions. They can relieve stress and be good friends. But did you know they are also powerful social tools that can help create and strengthen community social bonds? According to Tufts University, pets strengthen relationships and trust among people.
Group Outings
Group outings offer seniors new perspectives and experiences. Exploring new places outside the living community gives them a refreshing break from their daily routines. Some options include short trips to museums, theaters, parks, shopping malls, and other attractions. Additionally, dining out and ice cream socials in nearby shops will lift their moods.
Music & Dance Events
Music and dance festivities are perfect for offering activity and social interaction. While these events are physically engaging, they are perfect timing to establish bonds among seniors.
Community Volunteering
Volunteerism among older adults brings a lot of benefits beyond the social experience. PRB cited how volunteering positively impacts the health of the aging population. It enhances physical function, improves cognitive ability, reduces depression, and lengthens life. Additionally, volunteering gives seniors a sense of purpose and feelings of belonging.
Special-Interest Clubs
It is common among seniors to join organizations dedicated to their hobbies. These groups are ideal for sharing wisdom and interests among like-minded fellows. They can also be good for building skills and exercising the mind. Typical clubs include book lovers, gardening, craft-making, arts, hiking, cooking, and crocheting groups.
Bottom Line
Social activities keep seniors from isolation and loneliness. They improve psychological health, keep the body active, and establish long-lasting relationships. Enjoying the activities in the company of others lead to a more joyful and fulfilling life.
Innovative, Experienced, and Trusted Senior Living Community
Looking for exceptional service and care for your loved one? Welcome you to our senior living communities, where the health and well-being of our residents are our top priority. Please click here for our contact page, and we'll answer any questions you may have.
Thanks for visiting!