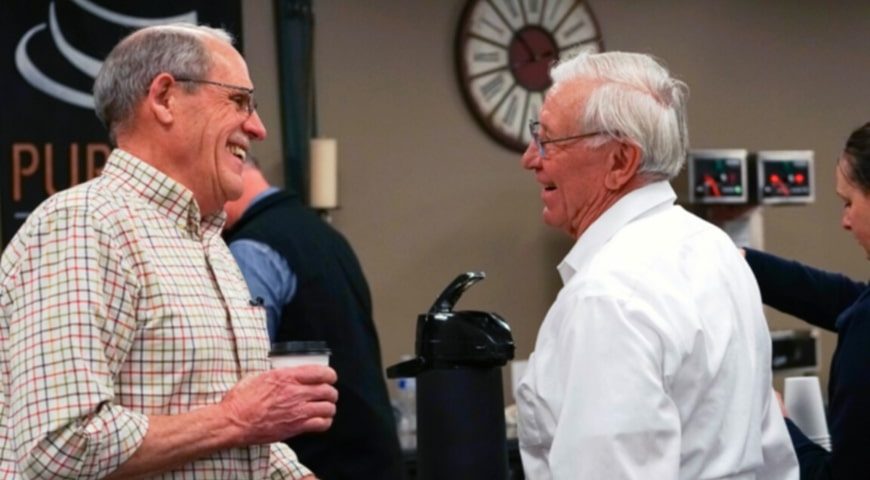 While independence and autonomy are great, the benefits of socialization for seniors are many. Maintaining a healthy and active social life is just as important to seniors as it is for everyone else. Meaningful connections and strong networks can help prevent feelings of loneliness and isolation. At the same time, it can boost physical and mental health. We listed below some of the ways socialization is important for seniors.
Top Health Benefits of Socialization for Seniors
Improves Cognitive Health
According to Penn State University, socializing improves older adults' cognitive function in daily life. Consistent social interactions encourage seniors to use their minds frequently. A simple conversation with others can stimulate the brain and improve memory retention. Being intellectually engaged lowers their risk of cognitive decline—such as dementia and Alzheimer's disease.
Reduces Anxiety and Risk of Depression
Mingling with others proves to ward off stress, anxiety, and depression. Networking makes seniors feel less isolated and lonely—which can reduce depression. Participating in social activities gives seniors a sense of relaxation and enjoyment. That can increase happiness. This positive emotional state improves cardiovascular health and immune system function.
Affirms a Sense of Purpose and Belonging
Being part of a community or group gives older adults a sense of belonging. Cultivating friendship among fellow seniors allows them to share interests, experiences, and support. Meaningful acts also strengthen their sense of worth as they see their actions impacting the lives of others. It can be in any form—such as caring for a pet, attending mass, or volunteering at community events. Most senior living centers offer various programs and events to enrich residents' social lives.
Builds Confidence and Increases Self-Esteem
Friendly compliments and positive feedback are common in socialization among seniors. Hearing this appreciation can validate their self-worth, which amplifies confidence in themselves and their abilities. It, in turn, promotes better accountability, initiative, and fulfillment among seniors.
Physical State and Overall Well-being
Social interaction benefits not only seniors mentally but also their physical health and overall well-being. According to Harvard Health Publishing, social interactions keep older adults more active physically. Physical activities mitigate common health risks such as hypertension, cardiac failure, or diabetes. It is why recreational activities like gardening, walking, aerobics, and dancing are typical among senior living communities.
Bottom Line
The benefits of socialization for seniors go beyond the physical and mental gains. It fosters meaningful relationships and creates a purposeful life. Communities and networks of like-minded people give them a sense of home and belonging. After all, it is never too late to make new friends.
Innovative, Experienced, and Trusted Senior Living Community
Looking for exceptional service and care for your loved one? Welcome you to our senior living communities, where the health and well-being of our residents are our top priorities. Please click here for our contact page, and we'll answer any questions you may have.
Thanks for visiting!