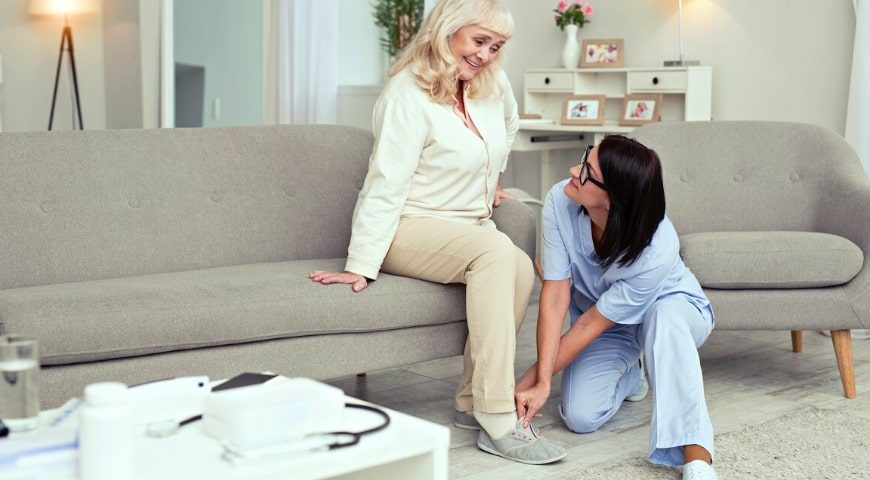 The thought of moving to a senior living community can be difficult. However, there can be various factors that make it the right decision. Senior living facilities have much to offer, with 24/7 care, various amenities, and social opportunities. If you want to learn more, this blog will explain the benefits of moving to a senior living community.
Benefits of Moving to a Senior Living Community
Companionship and Socialization
One of the biggest advantages of living in a senior living center is creating new relationships and being part of a community. Socializing helps prevent isolation and loneliness. Older adults can meet and enjoy time with other residents. They can also have social gatherings and organize groups dedicated to shared interests and hobbies.
Safety and Security
Senior living establishments have security personnel, emergency services, and safety measures. They design the facilities with safety in mind. It is common to see safety features around the property—such as handrails, grab bars, non-skid ramps, and abundant lighting. Transportation is also available for seniors who can no longer safely drive.
Healthcare and Well-Being
Seniors can access 24/7 professional care and medical assistance. The facilities may have personal trainers, nurses, caregivers, and other clinicians. Whether for assistance with daily living or coordinating medical appointments, support is available around the clock. Wellness programs and activities include yoga, tai chi, fitness classes, and aerobics. These communities also have nutrition experts to ensure a healthy diet for seniors.
Amenities and Activities
Residents can expect engaging and productive days in senior living centers. There are abundant amenities, including fitness centers, gardens, libraries, swimming pools, and social halls. Some luxury senior living facilities even have onsite cinemas, salons and spas, pet care services, and fine dining. On top of this, there are plenty of things to do. They might offer game nights, group outings, exercise classes, and more.
Maintenance-Free Living
Retirement communities are excellent for older adults seeking more free time and fewer responsibilities. They won't have to worry about doing dreadful—and sometimes hazardous—home maintenance. No more mowing the lawn or doing the laundry. Instead, they can focus on doing what they love or expanding their network with other residents.
Bottom Line
Senior living communities aim to provide both seniors and their loved ones peace of mind. Families and friends get reassurance knowing their loved ones receive exceptional care. On the other hand, seniors can find comfort in a supportive community where they can thrive and live a fuller life.
Innovative, Experienced, and Trusted Senior Living Community
Looking for exceptional service and care for your loved one? Welcome you to our senior living communities, where the health and well-being of our residents are our top priority. Please click here for our contact page, and we'll answer any questions you may have.
Thanks for visiting!