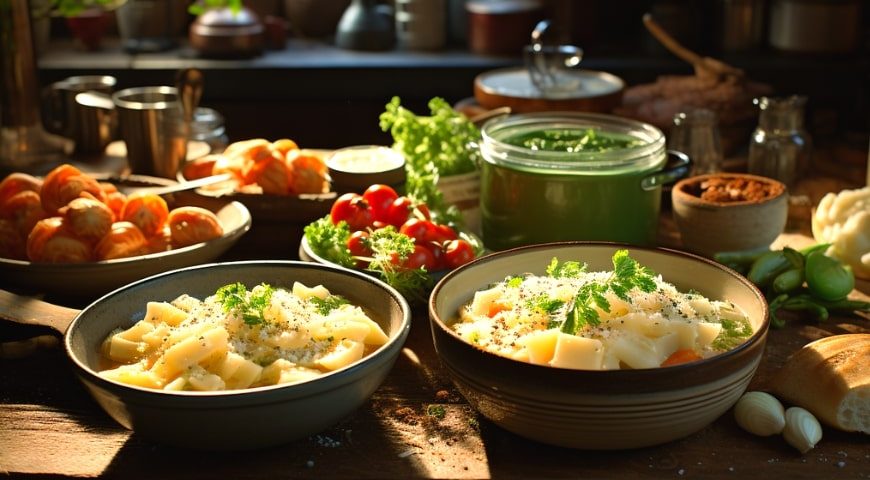 Are you looking for comforting holiday recipes perfect for your senior parents? The holiday season is a time for family, friends, and good food. But if you have senior parents, you may wonder what recipes are the best for them. After all, they may have different dietary needs or preferences. This post will cover a few comforting holiday recipes you can try.
6 Comforting Holiday Recipes for Seniors
1. Turkey Meatloaf
The holiday season is all about delicious, comforting food, and this Turkey Meatloaf recipe is a great choice for seniors. It's made primarily from ground turkey, making it simple and healthier than traditional meatloaf.
This meatloaf is easy to make, just like the classic version, and it's perfect for holiday get-togethers.
2. Best Vegetable Lasagna
Try this vegetable lasagna recipe if you're looking for a delicious veggie dish to wow your holiday guests. It's filled with colorful veggies like bell peppers, zucchini, carrots, and spinach. It also has a homemade tomato sauce that makes it extra tasty. Along with being delicious, this lasagna is healthy and nutritious.
3. Green Bean Casserole
This simple vegan recipe gives this holiday favorite a makeover. It's filled with fresh green beans, a creamy vegan mushroom sauce, and crispy oven-baked onions. This dish is perfect for seniors during the holidays. With just 30 minutes of hands-on work, it's easy to make, and you can prepare it in advance.
4. Broccoli and Gruyere Soup with Garlic Cheese Toast
Begin your holiday meal with a cozy bowl of creamy broccoli soup. This recipe is delicious and full of important nutrients for seniors. When you add in some crispy garlic cheese toast, it becomes a tasty combo perfect for the holidays.
5. Raspberry and Almond Shortbread Thumbprints
These cookies are a tasty holiday delight filled with raspberry jam. Even better, they use almond flour, which not only tastes good but is also good for the heart and memory.
6. Healthy Mac and Cheese
Who doesn't love mac and cheese? For seniors, we have the perfect recipe. It's creamy and yummy but has fewer calories and less heavy stuff. This one-pot dish takes just 15 minutes to make and uses simple ingredients. Even picky eaters will like it, and you can add extra veggies or protein.
Ready to make these yummy recipes with your senior loved ones?
Try them out and enjoy the holidays together around the table. It's these moments that make the holidays special. Happy holidays, and enjoy your delicious meals!
Innovative, Experienced, and Trusted Senior Living Community
Looking for exceptional service and care for your loved one? We welcome you to our senior living communities, where the health and well-being of our residents are our top priority. Please click here for our contact page, and we'll answer any questions you may have.
Thanks for visiting!