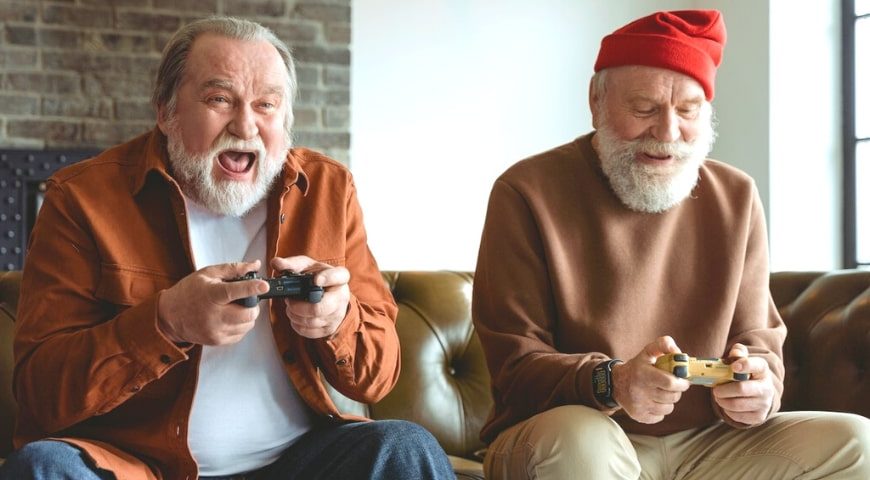 It is an unfortunate fact that memory and cognition decline as we age. However, there are things we can do to combat cognitive decline. For example, there are various brain exercises for seniors. Many of them are also fun or enriching experiences, along with being good for our minds.
This post will cover activities seniors can try to improve and maintain cognition.
Top Activities and Brain Exercises for Seniors
Arts and Crafts
Doing arts and crafts is always a good choice if you want an activity to keep the mind and hands busy. It can also be a new hobby for a person to try. Drawing, painting, knitting, and scrapbooking are popular options for arts and crafts. These activities work the mind with creativity and the fine motor skills of the hands.
Learn a New Language
Age is not a barrier to learning new things. While it is easier for young people to learn new languages, it is possible at any age. As challenging as it is, learning a new language can be fun. You also have many options for learning new languages. Books and online classes can help. You also have various language computer programs and apps that teach languages.
Puzzles and Board Games
You'll find many people who play board games or work on puzzles for fun. Jigsaw puzzles can challenge the brain, but seeing the picture at the end is an added reward. Chess requires strategies that can exercise cognitive skills. You also have a variety of popular board games that can be worth trying.
Volunteer Work
Doing volunteer work can help seniors have a sense of purpose and fulfillment. It is also a great way to meet new friends and socialize. Various forms of volunteer work also require people to work their minds and solve problems. It can be a good way to keep your mind sharp while enriching your life.
Playing Video Games
Some people think video games are just for kids. However, an increasing number of older adults enjoy video games. Along with being fun, they can work the mind in many ways. Games can require strategy, decision-making, and problem-solving. They can also work out the senior's hand-eye coordination. Playing with others can also be a way to make new friendships.
Reading Books
Reading has always been one of the top activities for maintaining cognition. It improves vocabulary and imagination. Seniors can also join book clubs, making reading a social activity. They can make new friends and exchange ideas about the books they read. Caregivers can also discuss the books with seniors to promote memory skills.
Staying active is part of maintaining the body and mind as we age. Along with physical activity, we need mental stimulation. The activities in the post are perfect for keeping the mind working and boosting cognitive health.
Innovative, Experienced, and Trusted Senior Living Community
Looking for exceptional service and care for your loved one? Welcome you to our senior living communities, where the health and well-being of our residents are our top priority. Please click here for our contact page, and we'll answer any questions.
Thanks for visiting!