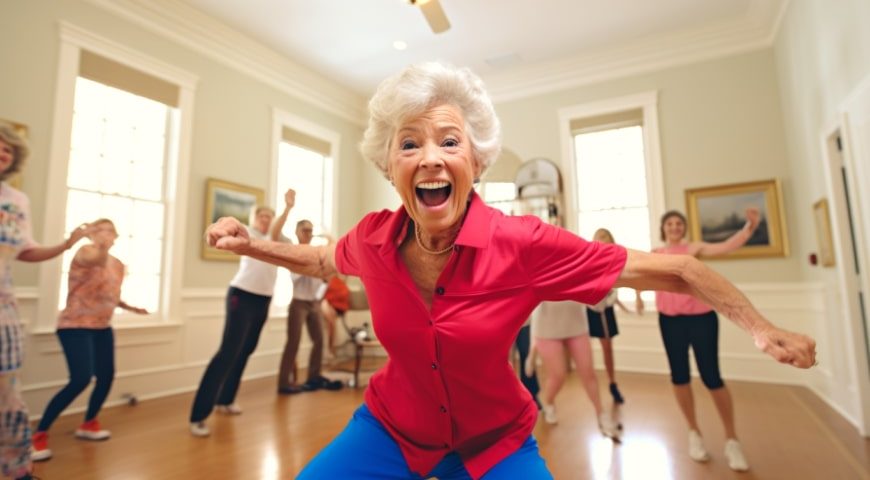 Exercise is essential for a healthier life. However, it gets even more important as you get older. It can help you maintain muscle mass and heart health. Exercise can also improve balance, stability, and energy levels. The best part is that there are many physical exercises for seniors.
This post will cover some of the top exercises for older people. However, some of these exercises might not be suitable for everyone. Seniors should consult a doctor for exercise advice.
Try These Physical Exercises for Seniors
Walking
As simple as it is, walking is one of the best forms of exercise for seniors. Walking can also be nice since it gets you outdoors. You could walk around the block or at a nearby park. Seniors could even pick up the pace to a jog if they feel up to it. You just need to make sure to wear comfortable clothes and walking shoes.
Chair Yoga
Yoga is known to relax the body and improve flexibility. You don't need a lot of equipment, just your mat and a little space. Chair yoga is more accessible and easier for older people. It will put less stress on the muscles and joints. Chair yoga is also easier for people who may have issues with stability.
Strength Training
Strength training is a good exercise for seniors. Working with weights can help you maintain muscle mass. Targeted exercises can also help with flexibility. Strength training can also be a nice challenge as you get stronger.
Dancing
Turn up the volume and move your body to the music. Dancing can be a fun and exciting way to get exercise. Dance exercise classes can turn it into a social experience. This type of exercise can work your heart, balance, and coordination. It can also help you maintain leg muscles.
Cycling
Cycling is a good exercise that targets your legs. It helps tighten your glutes and hamstrings. Riding a bike can also be a good way to spend time outdoors while exercising. Of course, a stationary bike can be good for getting exercise while staying home. Both can be good for working the lower legs and heart.
Tai Chi
Tai Chi is a form of meditative exercise. It helps with balance, flexibility, and strength. It combines slow movements and deep breathing. Many gyms or online classes teach Tai Chi. You don't need much when doing this exercise. Open space and a willingness to learn are all it takes.
It's never too late to start exercising. You just need to start slow and build your abilities. Even light exercise can do a lot to help maintain health as you age.
Innovative, Experienced, and Trusted Senior Living Community
Looking for exceptional service and care for your loved one? We welcome you to our senior living communities, where the health and well-being of our residents are our top priority. Please click here for our contact page, and we'll answer any questions you may have.
Thanks for visiting!