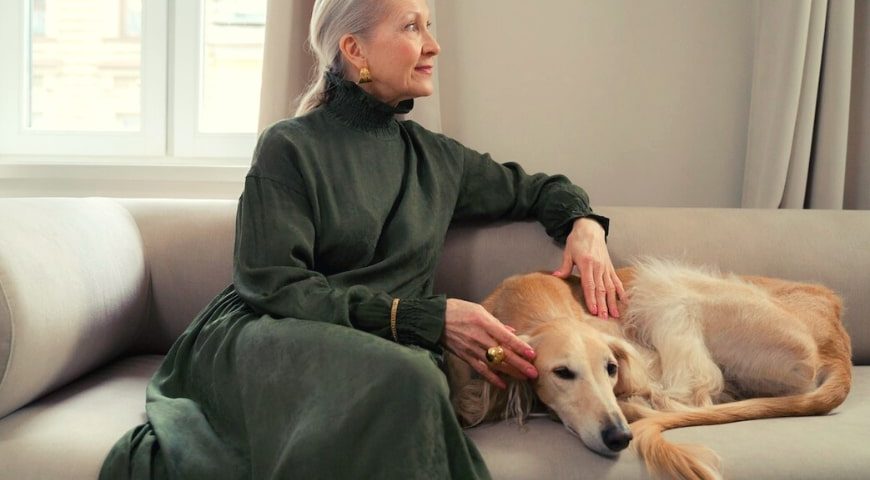 While there may not be a direct medical benefit, pet therapy for seniors can be very beneficial for their mental health and can be used as part of a support regimen for the well-being of seniors. Pet therapy involves animal assistance, pet ownership, or pet visits. It enhances senior recovery programs like improving movement and social skills.
Unsurprisingly, 65 percent of homes in the U.S. own pets. Pet ownership helps people of all ages with their mental and physical health. The American Heart Association reported a reduced risk of cardiovascular disease for pet owners.
Discover the benefits of pet therapy in seniors below.
5 Benefits of Pet Therapy in Seniors
Companionship and Social Support
They say a dog is a man's best friend, but so are other furry friends. Interaction between older adults and pets reduces loneliness in seniors. Seniors also improved their social functioning when assisted by animals in their daily activities. In a study of adults 50 and over, those who walked their dogs frequently had a better sense of community.
Increased Physical Activity
Seniors with pet owners are more likely to walk with their pets resulting in increased physical activity. Specifically, older adults with dogs walk further than those without dogs. Deterioration in daily living activities was significantly lower for those with pet owners than those without pets.
Better Cardiovascular Health
Studies also show that seniors who own pets have lower blood pressure and heart rate. Apart from this, they recover faster from mental stress.
Improved Mental Health
Animals have a role in reducing mental health disorders like anxiety and depression. Seniors have reduced symptoms of depression and anxiety with animal assistance. Elderly adults with dementia and Alzheimer's disease and those in wheelchairs benefited from pet therapy as well.
Lower Levels of Dissatisfaction in Life
Life after retirement can make seniors ponder many things they wish they had done. However, seniors with pets to care for had lower levels of dissatisfaction in life after retirement.
Tips for Choosing a Pet for Pet Therapy in Seniors
Most of the animals used for pet therapy are dogs and cats. Before choosing a pet, ensure that it matches older adults' lifestyles. The pets need to be taken care of as well. If the senior is unable to care for the pet themselves, finding someone to care for it is important.
Innovative, Experienced, and Trusted Senior Living Community
Looking for exceptional service and care for your loved one? Welcome you to our senior living communities, where the health and well-being of our residents are our top priority. Please click here for our contact page, and we'll answer any questions you may have.
Thanks for visiting!