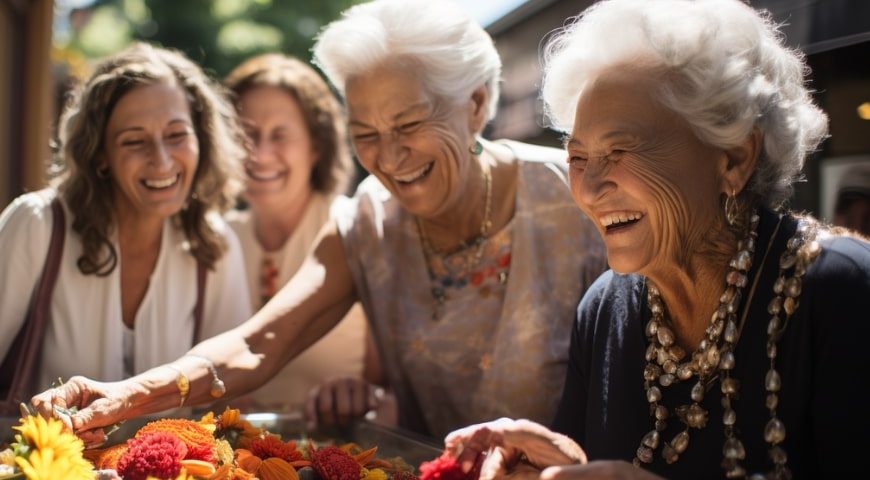 Are you wondering what the best activities for memory care residents are? Memory care residents need activities that are stimulating and engaging but also appropriate for their cognitive abilities.
Senior living communities offer a variety of activities catering to memory care. These activities can help improve cognitive function, reduce stress, and promote social interaction.
8 Activities for Memory Care Residents
1. Music Therapy
Listening to familiar songs can spark memories in the minds of patients. You can play their favorite songs or even let them play simple musical instruments like maracas or shakers. Music is also great for calming and bringing joy.
2. Video Therapy
Videos that show familiar things and places can be great. You can post videos of their families, favorite shows, or famous events. These videos can bring back happy memories.
3. Art and Crafts
Drawing, painting, and crafting are creative activities they can enjoy. Even looking at art or making collages with magazine pictures can be fun. Knitting and drawing can also be beneficial.
4. Stimulating Therapy
Doing puzzles, like matching pictures or guessing facts, can be stimulating. You can also encourage them to play games that mix physical and mental activities. It can include tossing balls into baskets or dancing to music.
5. Memory Box Therapy
Personalized memory boxes filled with things they love and remember can be comforting. Items like old photos, a favorite kitchen apron, or even recordings of family voices can bring joy.
6. Tactile Activities
Exploring things by touch can be soothing. Seniors can try to guess objects by feeling them or sort through soft fabrics. Familiar items like wedding dresses or cufflinks can help them remember special moments.
7. Pet Therapy
Pet therapy can help people in memory care homes feel happier, less stressed, and more connected. It can also help them remember things better and be more active. Pet therapy can include playing with animals, talking to them, or simply spending time in their company.
8. Taste and Scent Therapy
Smells like coffee or freshly baked cookies can bring back memories. You can bake cookies together, guess different smells, or start the day with the comforting scent of coffee.
Memory care activities can make a big difference for seniors experiencing cognitive decline. Along with slowing the progression of decline, it can help with physical and emotional issues.
Innovative, Experienced, and Trusted Senior Living Community
Looking for exceptional service and care for your loved one? We welcome you to our senior living communities, where the health and well-being of our residents are our top priority. Please click here for our contact page, and we'll answer any questions you may have.
Thanks for visiting!