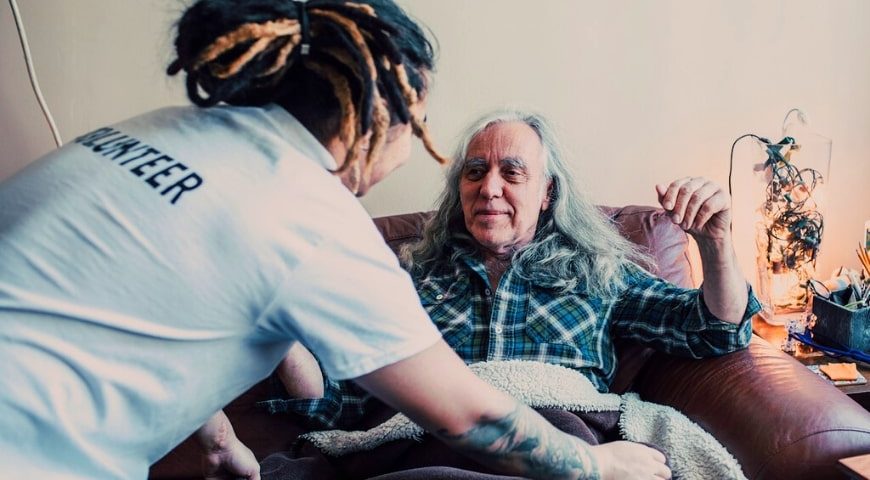 Volunteering in senior living communities is an exciting and rewarding way for older adults to spend their free time. When they lend a hand, they feel happier and more meaningful. Studies show that seniors with a purpose in life may live longer and stay healthier.
Keep reading to learn how volunteering can make a big, positive change in aging adults' lives!
Options for Volunteering in Senior Living Communities
Offer Education and Virtual Travel Experiences
Educational lectures and virtual travel experiences help seniors stay mentally sharp and happy. These activities also allow them to stay connected, learn new things, and explore the world without leaving their new home.
Help Organize Games and Community Events
Senior volunteers can help plan games and other community events, making them more enjoyable. By doing so, they can bring people together and create a stronger and happier community.
Organize Discussion Groups
Volunteers can lead stimulating discussions. The topics could cover current events or various areas of interest. It can be great for keeping their minds sharp and sharing their interests and opinions. Residents will also feel more connected and involved in the community.
Entertain With Music and Other Performances
Residents can bring joy to others by playing musical instruments, singing songs, or even performing short plays. They can get everyone involved to make it more fun and interactive.
Provide Companionship at Hospice Chapters
Volunteering at hospice chapters can make a big difference. By providing companionship to patients, they bring comfort and support, positively impacting those in end-of-life care.
Work on Community Gardens
Helping with community gardens in senior homes allows older folks to connect with nature and enjoy fresh food. Moreover, it beautifies the community and creates a peaceful space for everyone.
Serve Refreshments at Community Events
Serving food and drinks at social events is a good way to make group experiences more enjoyable. It also creates a warm atmosphere where everyone can connect, share stories, and foster friendships.
Bottom Line
When seniors participate in volunteering in senior communities, it's a win-win situation. They have fun while helping others. It is also a good way to build stronger bonds and meet other volunteers. And best of all, they stay busy while making their community a better place.
Discover a vibrant, caring community at Bethel Gardens!
At Bethel Gardens, we truly care about our residents and their well-being. Our dedication lies in providing them with exceptional care and unwavering support. For more info on our senior living options, please click here.  We're here to answer any questions you may have.
Thanks for visiting!