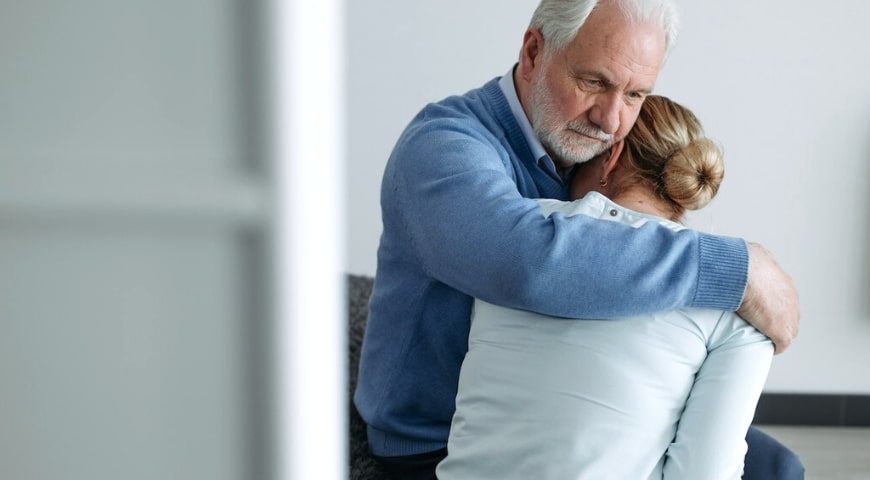 Losing a loved one, as painful as it seems, is an inevitable part of life. As a person ages, losing friends, family members, and other loved ones may become more common. However, many seniors have trouble dealing with loss and grief.
As a caregiver, your support and empathy can go a long way. This post will cover tips on how caregivers can help seniors deal with loss and grief.
Tips for Helping Seniors Dealing With Loss and Grief
Encourage Open Communication
Having people ready to listen can make a big difference for someone dealing with loss. However, some seniors may be hesitant to open up to a caregiver. That's why caregivers should encourage them to talk about their feelings. Being a willing listener can help them deal with these feelings in a healthier way. 
Be Reassuring
Reassurance and personal connection can help seniors deal with a loss. Be present as much as possible. Ask about their welfare or day to show that you care and are concerned about their emotional well-being. Being reassuring and showing empathy can be ways to help seniors open up about their feelings.
Provide Assistance for Their Daily Needs
When coping with loss and grief, people often feel less interested in caring for their daily needs. It can make common tasks feel more challenging and less important. You can assist by offering a hand with these needs. It could be preparing their meals, household chores, or any activities that lighten their burden. It is also another display of caring that can help them feel better.
Monitor Physical Health
The physical health of seniors can also be affected by sudden loss or feelings of grief. They might lose their appetite or have trouble sleeping. Some might give up on exercise while grieving. As a caregiver, you should be aware of changes to their physical health. Encourage them to maintain their health, and recommend a doctor's visit if necessary.
Promote Healthy Ways of Coping
Caregivers should introduce healthy coping mechanisms to the senior. Promote physical exercise, meditation, painting, reading, and journaling. Many activities can help grieving seniors get their minds off the loss. Learning a new hobby can be helpful as well. 
Encourage Social Interaction
As a caregiver, you can help them cope with sadness by encouraging them to participate in social activities. Widening their circle and meeting new friends can help seniors recover from grief. They can also meet with people who went through the same experience. Being part of a support group can ease the burden of grief and loss. 
Grief is a common part of the human experience. But having a strong support group can make the journey easier.
Innovative, Experienced, and Trusted Senior Living Community
Looking for exceptional service and care for your loved one? Welcome you to our senior living communities, where the health and well-being of our residents are our top priority. Please click here for our contact page, and we'll answer any questions you may have.
Thanks for visiting!