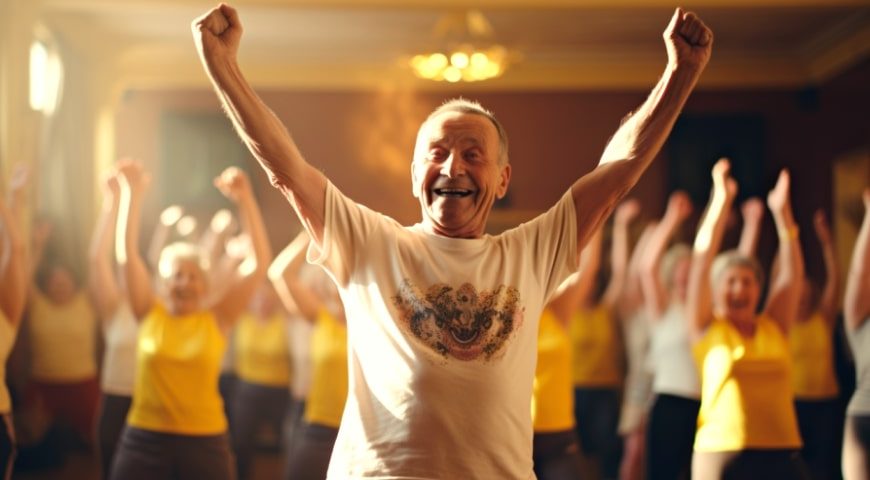 Exercise can be valuable at any age. However, it is even more important for older people. Without physical activity, your body and capabilities can decline quickly. Exercises for seniors can also be a way to make life more enjoyable.
This post is part two about exercises for older people. You can click here if you want to read part one. However, these posts are just general information about exercise. You should talk to your doctor before starting a new exercise routine.
Effective Exercises for Seniors
Swimming
Swimming is one of the best exercises for all ages. Along with being a full-body workout, swimming is also fun. It is good for seniors since the water supports your weight as you exercise. That means you can get a good workout while reducing stress on your joints.
Resistance Band Workouts
Resistance bands are large elastic bands you can use for an array of exercises. They are user-friendly and offer many workout options. You can use them to work out your arms, legs, and core. They are also convenient since they don't take up a lot of space.
Squats
Squats can be one of the best exercises for people of all ages. They can strengthen your leg muscles and your core. The best part is that you have options. You can do bodyweight squats or use weights. Resistance band squats can also add to the challenge. There are even different types of squats.
Pilates
This type of exercise aims to improve your posture, mobility, and coordination. It is low-impact and gentle on the joints and bones. Pilates exercises require concentration and breathing techniques. Overall, they provide many benefits to seniors.
Hiking
Hiking can be a wonderful form of exercise. If you enjoy the outdoors and nature, it won't even feel like exercise. It can also be a social activity if you do it with friends. You just need to make sure you wear good hiking shoes. You should also avoid trails with rough terrain or steep inclines.
Playing a Sport
Athletics offer a fun way to improve or maintain fitness. For example, tennis is a great aerobic exercise that tones various muscles. Golf can also be good for low-impact exercise. There are many sports you could try. You just need to consider your physical abilities and the risks that may come with different sports.
Innovative, Experienced, and Trusted Senior Living Community
Looking for exceptional service and care for your loved one? We welcome you to our senior living communities, where the health and well-being of our residents are our top priority. Please click here for our contact page, and we'll answer any questions you may have.
Thanks for visiting!