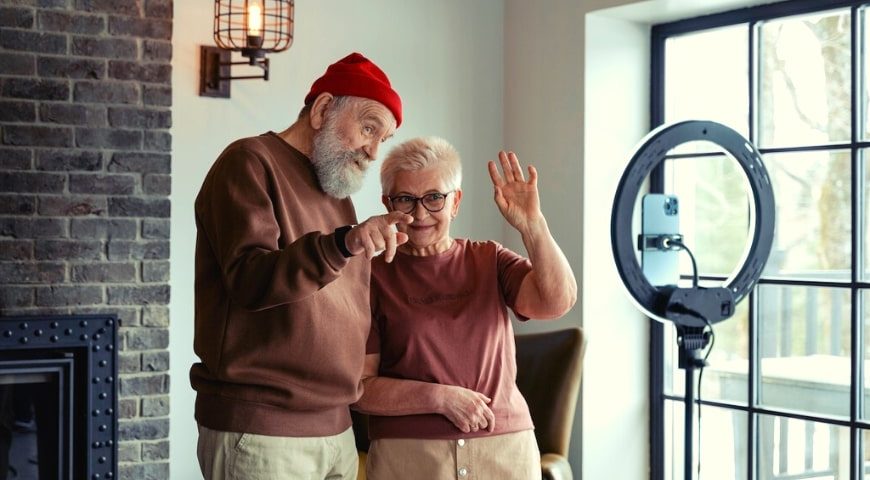 Find out common things on the bucket list of seniors over 65. It can be a great way to find experiences you can share with a parent or older friend. You can reward an elderly parent or friend and help them enjoy their golden years to the fullest.
This post will cover some of the top bucket list items of people over 65. You must consult physicians before planning activities requiring physical strength or cardiovascular health. Being safe is an important part of having a good experience.
Common Items on the Bucket List of Seniors Over 65
Traveling
Many seniors have travel on their bucket lists. Maybe there is a place they have always wanted to visit but never got a chance. Find out where they want to go and plan a trip to enjoy together.
Learning a New Hobby
Older adults may want to learn a new hobby, like painting or a new sport. Some seniors might want to learn new things, like a foreign language. It can be a good way to occupy and stimulate their minds. You could consider sharing the hobby with them or getting them supplies. Paying for lessons could also be a nice gift.
Realizing Personal Goals
Seniors may have personal goals like starting a business, investing, or visiting family. Moving closer to these goals can boost their confidence and help them look forward to the future. Talk to your senior relative about goals they might have. Consider steps you could take to help them reach their goals.
Trying Something to Feel Young
Older people often look to activities that might help them feel young. It could be things like scuba diving or riding a hot air balloon. Whatever it is, it could be a great experience they want to try. See what you can do to make it happen. However, they might need to consult their doctor beforehand.
Hosting a Living Funeral
Perhaps your senior would like to know what it's like attending their living funeral. It's worth the try! Gather friends and family and organize a short commemoration of their life.
Ticking items off your bucket list can be a nice reward after a life of hard work. It can be a great way to help older people embrace these years and stay engaged as they age.
Innovative, Experienced, and Trusted Senior Living Community
Looking for exceptional service and care for your loved one? Welcome you to our senior living communities, where the health and well-being of our residents are our top priority. Please click here for our contact page, and we'll answer any questions you may have.
Thanks for visiting!