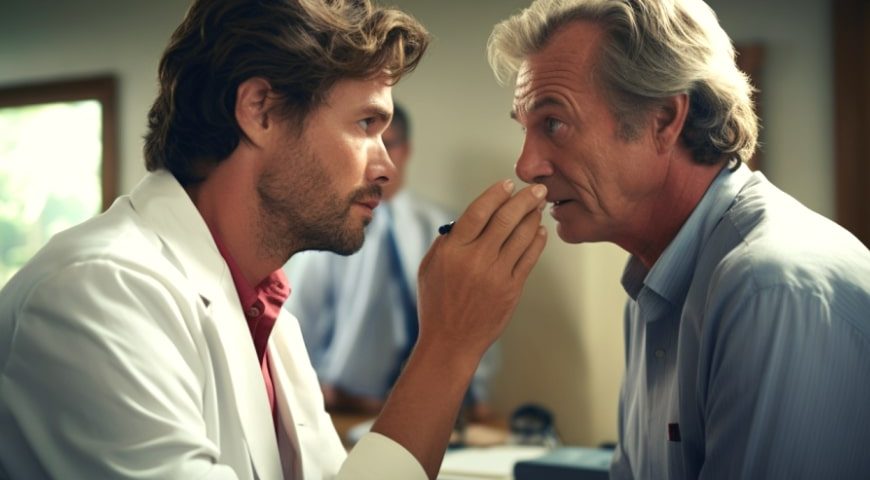 Health screenings for seniors above 60 are a crucial part of managing your health as you age. Various conditions may develop without being obvious right away. Screenings can help you catch these issues earlier to manage or treat them. It can also help you prevent the worst outcomes. This post will cover different health screenings for seniors.
Important Health Screenings for Seniors above 60
Blood Pressure Screening
Increased blood pressure levels can lead to many health risks. It can contribute to a higher risk of heart attacks and strokes. Blood pressure tends to increase as we get older. Most people won't know until it leads to a health emergency. That is why having regular screenings is important. An annual blood pressure test is a good recommendation for anyone over 60.
Diabetes Screening
Diabetes can be a life-threatening disease. It can lead to or contribute to an array of health problems. Diabetes can be genetic, but it can also be a lifestyle disease. That means various dietary and other lifestyle choices can contribute to your risk. The general recommendation is that people should have diabetes screening every three years. However, that can change depending on the individual's risk factors.
Eye Screenings
It is common for a person's vision to degrade as they age. However, there are conditions to watch out for. Cataracts, glaucoma, or increased eye pressure can occur as we age. Annual screening is a recommendation for most people over 60.
Blood Lipids Test
A blood lipid test checks HDL and LDL levels. The level of cholesterol in your body indicates your risk for heart disease. If you have high LDL levels, you can treat it with medications and lifestyle changes. You should have a blood lipids test once every five years.
Dental Exams
Regular trips to your dentist are also an essential part of keeping yourself healthy. The health of your gums, throat, and teeth is also an indicator of your overall health. It can also help you catch issues early to prevent tooth loss. Seniors should go for a dental checkup twice a year.
Breast Cancer Screening for Women
The risk of breast cancer increases as you age. A mammogram should be taken every 1 to 2 years, starting at 40.
Colorectal Cancer Screening
Colorectal cancer is one of the most common types of cancer in the US. People should have annual screenings for colorectal cancer from 50 years of age to 65 years old.
Osteoporosis Screening
Osteoporosis can lead to bone fractures and joint injuries. Women are more prone to osteoporosis, but it does not mean that men should not have regular bone scans. Women should have bone scans every two years, starting at age 65. For men, the recommendation is to start at 75.
These are some recommended health screenings you should have as you age. However, screening needs may depend on various factors. Consult your doctor to learn more about the screenings you should have.
Innovative, Experienced, and Trusted Senior Living Community
Looking for exceptional service and care for your loved one? We welcome you to our senior living communities, where the health and well-being of our residents are our top priority. Please click  here for our contact page, and we'll answer any questions you may have.
Thanks for visiting!