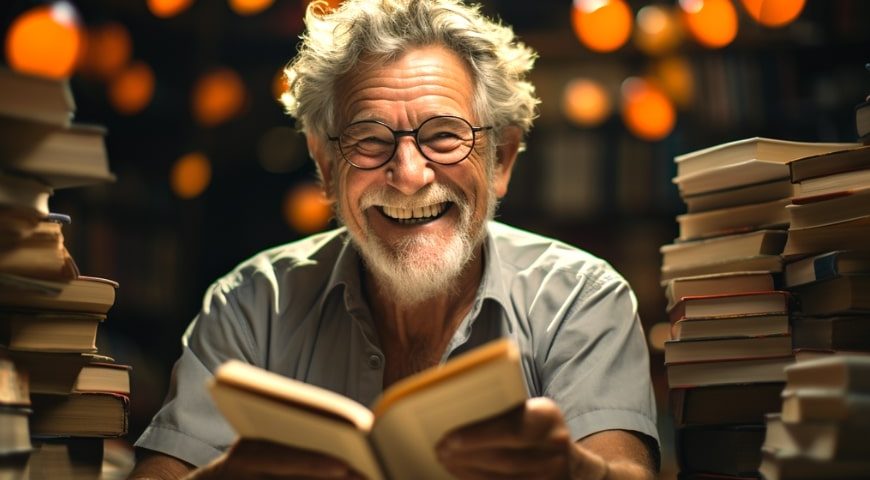 Reading is a great way to keep your mind active and engaged, regardless of age. But for older adults, reading can be especially beneficial for memory. If you're wondering how reading improves memory, read on. This post will cover the ways reading can improve memory for older adults.
6 Ways Reading Improves Memory Among Older Adults
1. It is an Exercise for the Brain
Reading might seem simple, but it actually requires complex brain activity. When we read, we have to decode the words on the page and understand the meaning of the text. It engages various cognitive skills, like attention, memory, and problem-solving.
2. It Strengthens Brain Connections
Reading is a great way to boost your memory and keep your brain sharp. It does this by creating new neural connections and strengthening existing ones. Reading novels also improves communication between parts of the brain involved in language processing. It can lead to better comprehension and expression skills.
3. It Defies Age-Related Cognitive Decline
As we age, our cognitive functions naturally start to decline. However, reading can help to slow down this process. Studies have shown that people who read regularly are less likely to experience age-related cognitive decline.
4. It Reduces Stress
Stress can harm our memory and cognitive function. When stressed, our brains release hormones that interfere with memory formation and recall.
Reading can help reduce stress levels and improve cognitive function. Studies have shown that just 30 minutes of reading can lower blood pressure, heart rate, and stress levels.
5. It Helps Create Mental Maps
When we read, we create mental maps of the information we absorb. These mental maps are like roadmaps that help us navigate the information.
Mental maps are essential for memory and recall. When we have a good mental map of a topic, we can remember and access the information when needed.
6. It Promotes Better Sleep
Reading before bed can help you relax and sleep better. Sleep is important for memory consolidation, so lack of sleep can affect your ability to remember things.
Research found that reading before bed can improve sleep quality and memory consolidation. Another study also found that people who read before bed had better sleep quality and memory function.
Ready to boost your memory?
Grab a book and start reading to experience the many benefits of reading. Along with being good for your mind, it can be great for learning new things or passing time.
Innovative, Experienced, and Trusted Senior Living Community
Looking for exceptional service and care for your loved one? We welcome you to our senior living communities, where the health and well-being of our residents are our top priority. Please click here for our contact page, and we'll answer any questions you may have.
Thanks for visiting!