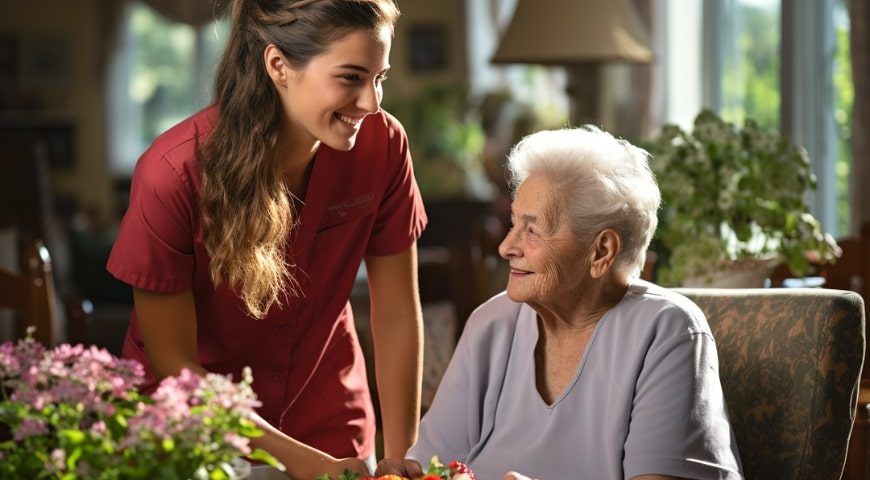 Family members are often an invaluable source of care for older adults. However, the life of a caregiver often requires constant dedication and sacrifice. Caregivers commonly experience stress and burnout as a result of the hard work they do. However, respite care can offer some relief. What is respite care? This post will take a closer look.
What is Respite Care? How it Can Help Caregivers and Family Members
Respite care is a short-term care service for sick, disabled, or older people. It provides temporary relief to family members caring for a loved one at home. You can get respite care from professionals who come to the home or at respite care facilities.
Providing a Break
One of the top benefits of respite care is that it provides much-needed breaks to caregivers. Caring for someone is more than a full-time commitment. It is also in addition to all the other things the individual must do. A short break can allow them to rest and rejuvenate.
Caregiver Well-Being
Short-term care can be a vital component of caregiver well-being. Being a caregiver is stressful and emotionally taxing. It is even more challenging if you are the primary caregiver with little to no help. Respite care can relieve stress and help with the caregiver's health.
Tend to Personal Needs
The need for care doesn't take a break just because important matters come up. You might have a sudden health issue or need to travel to handle a personal matter. Caregiving can make it difficult to handle things in your personal life. However, respite care can provide the time to take care of personal matters.
Reconnect With Yourself
One issue for many family caregivers is that they lose their identities in the needs of their loved ones. Short-term care can provide a chance to reconnect with yourself as an individual. It could be going out for social time with friends, traveling, or spending time alone. Some caregivers might take the chance to enjoy an old hobby.
Ensuring Quality of Care
Working for so long without sufficient breaks can lead to the quality of care slipping. The rest and relaxation of time off can ensure that you return feeling fresh. You'll feel better and, as a result, be able to continue providing quality care. That peace of mind can also go a long way toward helping caregivers feel better about the situation.
Innovative, Experienced, and Trusted Senior Living Community
Are you looking for exceptional service and care for your loved one? We welcome you to our senior living communities, where the health and well-being of our residents are our top priority. Please click here for our contact page, and we'll answer any questions you may have.
Thanks for visiting!