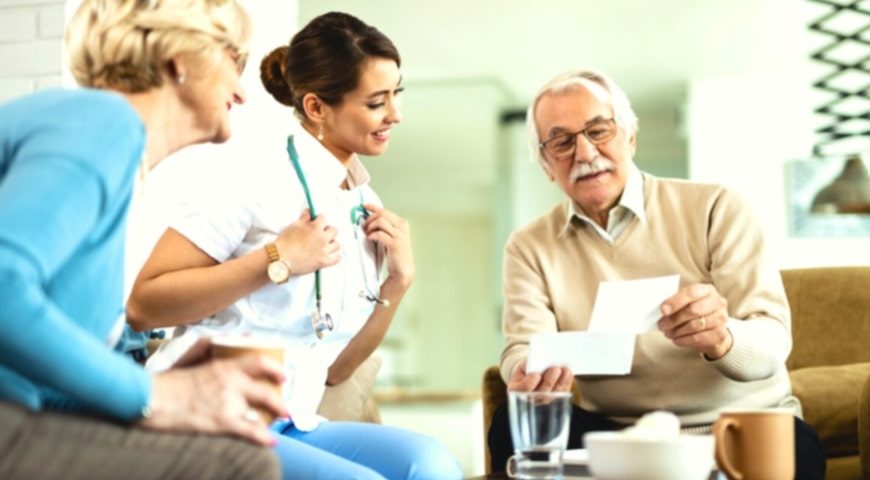 Caring for your loved ones can be tough, and it's okay if you can't meet all their needs. That's where long term senior living care options come into play. They offer support with daily tasks or care for health conditions.
With plenty of choices to suit various needs and lifestyles, there's something for every senior. Let's explore these options and find the best fit for your aging parents.
Long Term Care Options for Seniors
Community-based Care Support
Community-based care helps seniors get support without leaving home. Some examples are visiting care centers or using special transportation. In this way, they stay connected to friends and the community. They can also be independent while caregivers get a break.
Home Care
Home care is a helpful service for seniors where a trained helper, like a nurse, comes to their house. They can help with things like checking seniors' health, providing basic medical care, and doing daily tasks.
You might also want your aging parents to get home care for reasons like the following:
Help With New Medicines
Wound Care
Starting a New Diet
Care After an Illness
Continuing Care Retirement Communities (CCRCs)
In a CCRC, older people can live on their own while participating in fun events. But if they need more help, they can get personal and medical care in their community. CCRCs are also suitable for seniors who want more freedom in how they live. Plus, they are great for couples who wish to stay together but need extra care.
Multi-Level Retirement Communities (MLRCs)
MLRCs are like CCRCs, offering many services and options for seniors. They have independent living, assisted living, and skilled nursing all in one place. The main difference is that they rent their apartment or room instead of buying it. This way, they can get the help they need while living in a friendly community.
Residential Care Facilities for the Elderly (RCFE)
RCFEs, or assisted living facilities (ALFs), are large, non-medical facilities where seniors can live in comfort. They offer different levels of care, like independent living, assisted living, and memory care units. These communities help seniors feel connected, give required care, and are great for couples with different needs.
Nursing Homes
Nursing homes provide medical care, help with daily activities, meals, and laundry for seniors and those with disabilities. They're also great for those needing 24/7 medical attention, recovering from a hospital stay, or dealing with dementia.
Bottom Line
Finding the right senior living option is essential for your aging parents' well-being and happiness. By exploring the various choices, you can ensure they receive the appropriate care, support, and lifestyle they deserve.
Discover a vibrant, caring community at Bethel Gardens!
At Bethel Gardens, we're committed to providing exceptional care for your loved ones. For more info on our senior living options, please click here. Together, let's build a lively and fulfilling future for your aging parents.
Thanks for visiting!