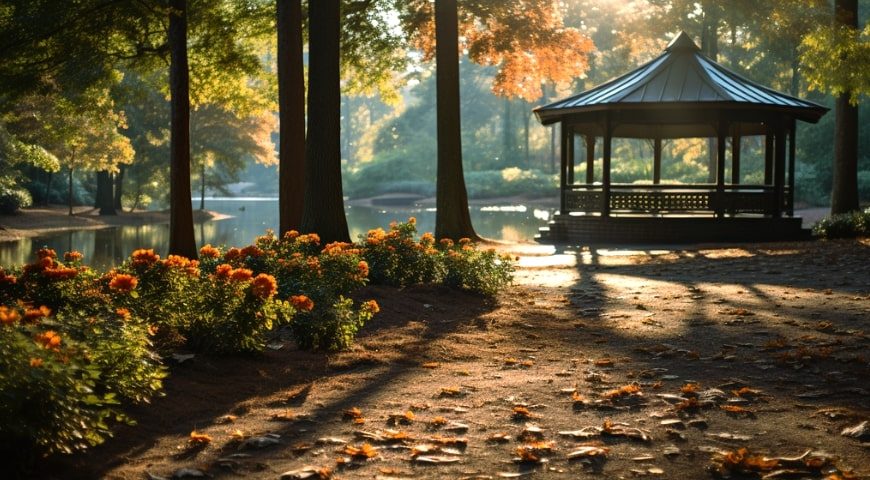 Are you looking for the best parks in Powder Springs, GA, especially for older adults? Look no further!
This blog will highlight four of the best parks for seniors. These parks offer various amenities and activities, so there is something for everyone. Whether you seek relaxation or an active social environment, these parks have it all!
4 Best Parks in Powder Springs, GA, for Older Adults
1301 Richard D. Sailors Pkwy
The Silver Comet Linear Park has accessible amenities like a circuit exercise area and a covered basketball court. There are also lovely shady paths for relaxing walks, and they sometimes host movie nights for families to enjoy.
With clean facilities, it's a versatile spot for seniors to enjoy nature and stay active, all conveniently located near potential living options.
3899 Brownsville Road
Powder Springs Park features a serene setting with paved trails, perfect for relaxed walks. Plus, there's a quiet bridge path, which is great for taking your dog along.
The park offers picnic areas and pavilions, making it ideal for outdoor lunches or enjoying nature. It's pet-friendly, so feel free to bring your furry companion. And there are food vendors with various treats and live music for added enjoyment. It's a clean and pleasant spot for seniors looking to have a good time outdoors.
4485 Pineview Dr
Thurman Springs Park in downtown Powder Springs features the lovely Hardy Family Automotive Amphitheater. Seniors will appreciate the fountain and splash pad for a refreshing break. There are plenty of seating options, including a spacious lawn.
Conveniently located near the Silver Comet Trail, this park hosts various events, including music festivals. It's a cozy venue with clean, air-conditioned restrooms and ample parking. However, please note that it's not suitable for dogs.
845 Dallas Hwy
Walking paths, fishing ponds, and the West Cobb Senior Center make the Lost Mountain Park ideal for staying active and socializing. Recent upgrades make it even better, with improved facilities and ample parking. This park has everything whether you enjoy sports, fishing, or a peaceful walk.
Remember the covered area for picnics and the serene pond to explore. It's a fantastic place for seniors to enjoy the outdoors and stay active.
Ready to explore the great outdoors?
Powder Springs in Georgia offers a world of options for seniors. From the accessible Silver Comet Linear Park to the tranquil Lost Mountain Park, there's something for everyone. Which one will you visit first? Get out there and embrace the beauty of these fantastic parks!
Innovative, Experienced, and Trusted Senior Living Community
Looking for exceptional service and care for your loved one? We welcome you to our senior living communities, where the health and well-being of our residents are our top priority. Please click here for our contact page, and we'll answer any questions you may have.
Thanks for visiting!